Here's The Latest!
Lamborghini Centenario LP 770-4 Debut
740bhp Lamborghini Aventador SV tested on track
Lamborghini Huracan LP 610-4
Lamborghini Asterion LPI 910-4 Hybrid Unveiled!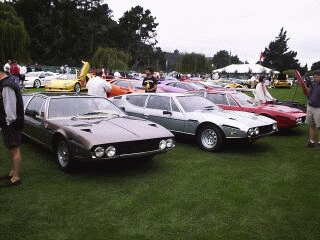 Picture From The National Monterey Meet
See More Online Here!
---
---
This site maintained by AutoBrokerNet

Website Copyright Notice 1995-2014 all pages in the domain Lamborghiniclub.com & Lamborghiniclubwest.com by JARCO, Inc. with all rights reserved.