"Fortieth" Anniversary

L

ogo

U

nveiled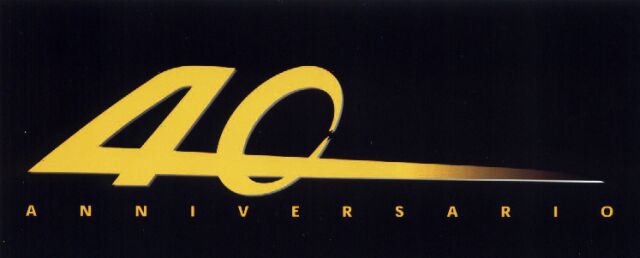 2003 will be year of celebration for Automobili Lamborghini. It is based on an idea by Walter de'Silva and designed by Luc Donckerwolke and desicgend with Luc Donckerwolke, who will head the Centro Stile Lamborghini to be officially inaugurated at Sant'Agata Bolognese. It is the "Fortieth" Anniversary logo which, for the whole of 2003, will symbolise the forty years of this renowned car manufacturer, established in 1963 by Ferruccio Lamborghini.
The design of the Murcielago itself inspired the birth of the logo. Looking at the air ducts in front of the rear wheels, Walter de'Silva realised that the number 4 was more or less mirrored in the shape of that specific part of the body and number 0 derived from the wheel shape. Luc Donckerwolke then gave the logo the appropriate look.
The initiatives for the 40th Anniversary will start with the official 2003 Calendar, which will be dedicated to the most famous models built by Lamborghini. Subsequent initiatives will include photographic shows, book presentations, collaborations with Italian and foreign Museums (such as the "Bonfanti" at Bassano del Grappa and the Museo dell'Automobile in Turin), as well as other activities in Italy and throughout the world.
The most significant event will take place at the Bonfanti Museum, which from mid-January through to the end of April 2003, will officially present the Lamborghini Registry.
The aim of the Registry, which will be managed by Lamborghini, is to list all the Lamborghini vehicles in circulation. From the near ten thousand units manufactured, the best maintained vehicles and/or those restored according to their original specifications will be selected and enrolled into the relevant historic Registry.
The celebrations will culminate in a weekend of events scheduled to take place from the 9th to the 11th of May 2003 at Automobili Lamborghini Headquarters. Participants will include the company's 600 employees, as well as the press, local authorities and all those who have contributed in writing the company's history.
On that occasion, all Lamborghini Club members worldwide will also be invited to Sant'Agata Bolognese. This small pretty Emilian town will therefore welcome hundreds of Lamborghini vehicles of all ages and all colours.
On the same days, an amazing show of Lamborghini past, present and future will be held at the Museo dell'Automobile in Turin. It will be inaugurated at the beginning of April and will continue until the end of June 2003. A true celebration of the prestigious Emilian brand which has – and not by chance – its most important suppliers of car bodies and also other components in Piemonte.
Sant'Agata Bolognese, 25 November 2002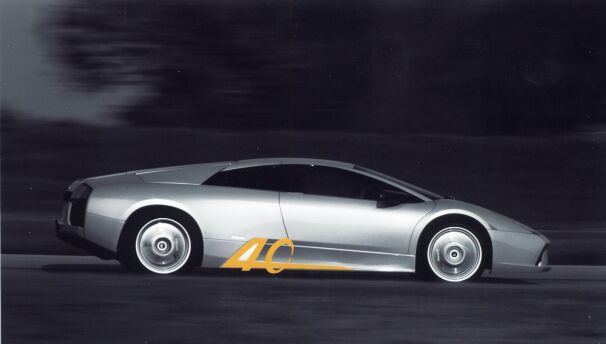 ---