Lamborghini Murciélago Roadster
takes off in The Transporter 2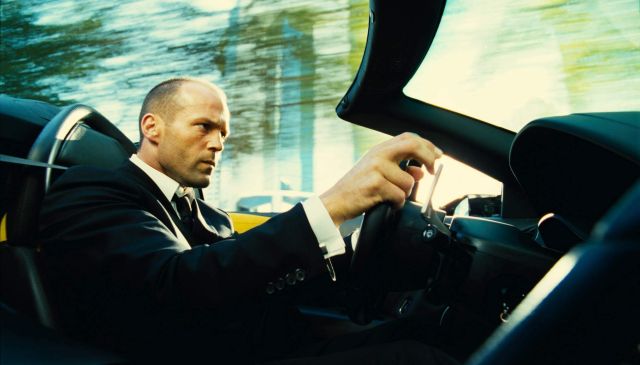 The Lamborghini Murciélago Roadster is well on its way to becoming a movie star. After the worldwide on-screen debut in Batman Begins, the supercar will also appear in another 2005 summer blockbuster: The Transporter 2, directed by Louis Leterrier, written by Luc Besson and Robert Mark Kamen and produced by EuropaCorp & Fox.
The hero in this film is Frank Martin (Jason Statham), a private chaffeur with a Special Forces background and incredible driving skills who lives his life by a strict set of rules. He drives the family members of a US Senator who has recently been appointed as the President's new Drug Czar. When the opportunity arises and Frank needs something fast and aerodynamic, he picks a Lamborghini Murciélago Roadster to save the day in the final climatic car chase of the film.
Powered by a 12 cylinder, 6.2 litre, 580hp engine, the Lamborghini Murciélago Roadster can be equipped with a manual gearbox or with a robotized e.gear system. It accelerates from 0 to 100 km in 3.8 seconds and it can reach a maximum speed of 320 km/h.
Speed to give you wings. Which might make you wonder which is faster: the Lamborghini Murciélago Roadster or a Gulfstream G3?
Go and see The Transporter 2 to find out!
EuropaCorp is an integrated studio that produces and distributes films in cinema and on video. The Group also manages the licensing of TV rights. Luc Besson and Pierre-Ange Le Pogam created the unique EuropaCorp modus operandi in 1999, which allows control of the entire life cycle of a film on the artistic and economic level. This control of the production and distribution chain makes EuropaCorp one of the few independent and integrated studios in Europe.
The film will release from August 3rd.